The Demography Club is the Demography Ph.D. Students' Association at Penn and serves as a facilitator between students, postdocs, visitors, and PSC faculty. The Demography Club aims to create opportunities for greater integration between students in the Ph.D. program, postdocs and visitors, faculty members and alumni. In addition, the Demography Club fosters interdepartmental collaboration through the organization of social and academic events throughout the year.
Planned events for the year include a monthly "Behind the Paper" series, where students present ongoing work and provide a behind-the-scenes look at a specific technical component of their paper. To sign up to be a presenter at this series, please fill out this Google form and/or send an email to demographyclub@gmail.com. Other planned events include a job market panel with Assistant Professors, an interdisciplinary research panel to foster connections across schools, and various social events to promote a healthy work-life balance. Contact the Demography Club for more information.
The Demography Club is run by one or two students each year.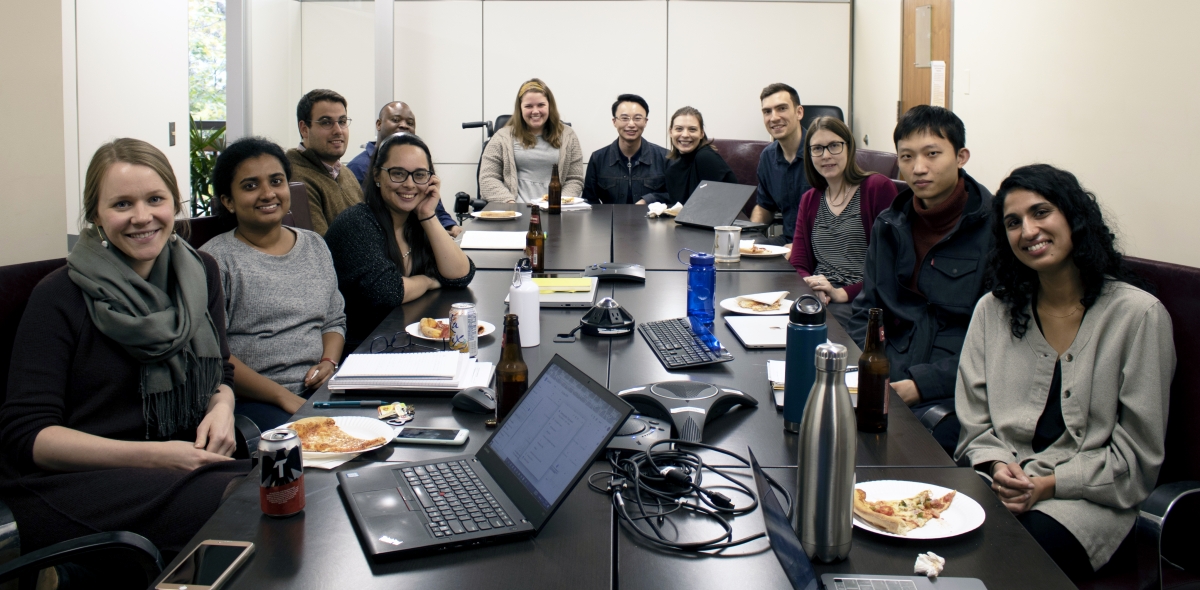 2023 - 2024: Co-Chairs: José Henrique Costa Monteiro da Silva & Hashim Tirmizi
2022 - 2023: Co-Chairs: Nazar Khalid & Eugenio Paglino
2021 - 2022: Co-Chairs: Michael Lachanski & Anneliese Luck
2020 - 2021: Co-Chairs: Zohra Ansari-Thomas & Kai Feng
2019 - 2020: Co-Chairs: Rebecca Schut & Weilong Li
2018 - 2019: Co-Chairs: Hannah Olson & Nick Graetz
2017 - 2018: Co-Chairs: Duy Do & Jordan Weiss
2016 - 2017: Co-Chairs: Yana Vierboom & Megan Reed
2015 - 2016: Co-Chairs: Alex Shpenev & Carmen Ng
2014 - 2015: Co-Chairs: Ezra Fishman & Monica He
2013 - 2014: Co-Chairs: Helena Cruz Castanheira & Laura Kelly
2012 - 2013: Co-Chairs: Jamaica Corker & Apoorva Jadhav
2011 - 2012: Co-Chairs: Emily Vala-Haynes & Jamaica Corker
2010 - 2011: Presidents: Matthew Ruther & Maria Sironi
2009 - 2010: Presidents: Vitor Miranda & Rachel Margolis
2008 - 2009: Presidents: Vitor Miranda & Ruben Castro
2007 - 2008: Presidents: Rachel Margolis & Mikko Myrskylä
2006 - 2007: President: Hiram Beltrán-Sánchez